Apollo, Apple, BT, Brother, Canon, Citizen, Compaq, Dell, Epson, Hewlett Packard, Kodak, Lexmark, Oki, Olivetti, Phillips, Samsung, Sharp, Xerox
We stock a full range of
Inkjet Supplies
for all these
Inkjet Printers
and have a wide range of
Inkjet Supplies
for all
Inkjet Faxes and Multifunction Machines.

Inkjet Labels, Glossy Paper, Photo Cards, T-Shirt Transfer Papers, Print and Go Inkjet Papers, CD Labels, Inkjet Greetings Cards and much more...,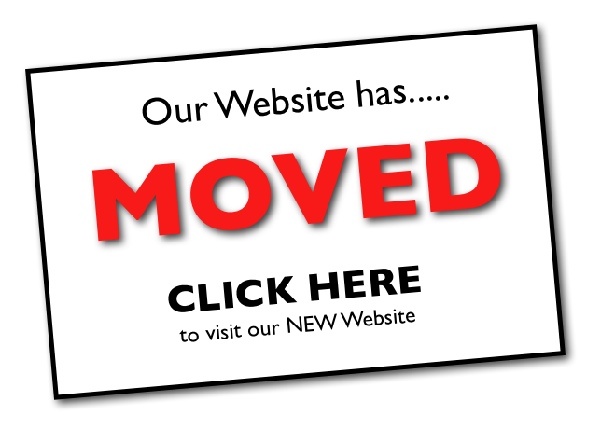 Feel free to browse this old website but information may be out of date or incorrect. We advise customers to use the new Website by clicking rhe link above.

We at System Insight pride ourselves in being the UK's leading Event Photography Inkjet Specialists since 1991. We only sell quality Inkjet supplies for your Inkjet Printer and deliver them direct to your home or office usually the very next day! We supply a range of quality Original, Remanufactured & Compatible Inkjet Cartridges. We also supply a wide range of Inkjet Papers and Inkjet Labels.
We also supply a wide range of Dye Sublimation Photo Printers to Home and Professional Users alike and are the Uk's leading Independant Reseller of Hi-Touch Dye Sublimation Printers
Inkjet Printer Supplies
Original, Compatible, Remanufactured Cartridges, Inkjet Papers, Inkjet Refills and much more from:
Apollo, Apple, BT, Brother, Canon, Citizen, Compaq, Dell, Epson, Hewlett Packard, Kodak, Lexmark, Oki, Olivetti, Phillips, Samsung, Sharp, Xerox

Professional Dye Sublimation Photo Printing
Photo Printing Solutions for Professional & Event Photographers ensuring immediate "photo lab" quality.
Manufacturers: Hi-Touch (HiTi), Kodak, Mitsubishi, Citizen, Fujifilm, Olympus
Models: HiTi 730PL, HiTi 730PS, HiTi 730Gala, HiTi BS-iD400, HiTi P510s, HiTi P510si, HiTi P510K, HiTi P710L, Kodak 605, Kodak 805, Kodak 1400, Kodak 6850, Kodak 9810, Mitsubishi CP3020, Mitsubishi CP9550DW, Mitsubishi CP9600DW, Mitsubishi CP9800DW, Mitsubishi CP9810DW, Mitsubishi CP3800DW, Mitsubishi Click Lite, Mitsubishi IT5000 Click, Citizen CW-01, Citizen OP900 , Olympus P-440, Sony Snaplab, Sony UP-DR150, Sony UP-DR200, Fujifilm ASK2000, Fujifilm ASK2500, Fujifilm ASK4000

Current Special Offers:
All the offers listed below are available while stocks last or until . Ensure you don't miss out on any of our special offers by signing up for our free newsletter which is sent out once a month. Your details are NEVER lent, sold or disclosed to any third parties.
Save money buy Three Remanufactured Cartridges, you only pay for two!

| | |
| --- | --- |
| | Compatible Inkjet Cartridges! |

Free Compatible Inkjet Cartridge Offer!

Review your Inkjet Printer by answering a few questions and get a FREE pack of Inkjet Photo Paper

Standalone Roll Fed with screen


£1195 inc-vat

Superb Event Printer with WiFi Option! - FREE Media Offer




Photo Kiosk with 10.2" Screen




Prints upto 6x9 - Roll Fed Printer

System can be expended by adding on addi

tional printers


Citizen CW-01
£925 inc
£8

04

ex-vat

While Stocks Last. Usual Price £1195.
Fr

ee Pack of Media when you purchase a 730 Carry Bag.

| | |
| --- | --- |
| | 10x8, 12x8 + Mac Compatible |

Superb Quality Due Sub with low running costs

& now with Mac Compatibility

!

| | |
| --- | --- |
| | only £399.99 + Free Media Pack |

Quick a

n

d easy ID Photos with Biometric Support and no backprint
Protect your 730 Series Printer with our new dustcover


Fast Dye Sub Printer
only £995!

New Superb Digital Photo Printer for 6x4, 7x5, 8x6 & 9x6 images in seconds

!

New Click Lite Touch Screen System from Mitsubishi!
Ideal Retail Kiosk with ID

& Passport. Better than a Snaplab? Find out more....

Save £100 o

n

our popular Event Training Course when you buy any Equipment over £500.

| | |
| --- | --- |
| | 10x8 / 12x8 Photo Printer |

Prints from 50

-60p - Limited availability until Feb 08
It's NO Problem dealing with us!

Automated Phone Systems - Holding on the Phone
"Special Number" for Customer Services
Special Call centre in another part of the country (or world)
Non-Geographic Phone Numbers

Just Good Old Fashioned Customer Service and Reasonable prices!

Inkjet Printer, Fax & Toner Supplies and more for Apollo, Apple, BT, Brother, Canon, Citizen, Compaq, Epson, Hewlett Packard, Kodak, Lexmark, Oki, Olivetti, Phillips, Samsung, Sharp and Xerox Inkjet Printers
Dye Sublimation Photo Printers, Accessories & Consumable Supplies from Hi-Touch, Kodak, Mitsubishi, Olympus and Sagem:

Flight Case for Citizen CW-01 Photo Printer

Flight Case for Fuji ASK-4000 Photo Printer